PHOTOGRAPHS OF HH SRI SHAKARARCHARYA OF KANCHI, SRI JAYENDRA SARASWATI ON HIS VISIT AT BRAHMA KUMARIS WORLD HEADQUARTERS MT. ABU ON 7TH JUNE 2008.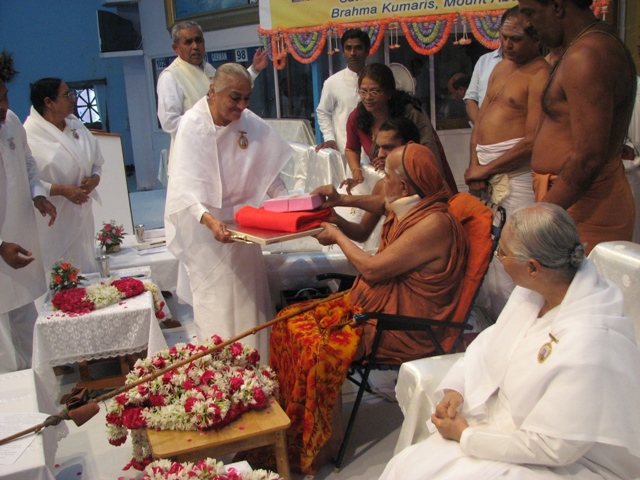 69TH SHANKARACHARYA OF KANCHI KAMAKOTI PEETHAM, KANCHI, TAMILNADU
ADDRESSING THE SPIRITUAL MEET FOR EXPRIENCING GOD'S POWER AT BRAHMA KUMARIS OM SHANTI BHAWAN AUDITORIUM AT MOUNT ABU.
RAJYOGINI DADI HRIDAYA MOHINI JI, ADDL. CHIEF OF BRAHMA KUMARIS IS SEEN WITH SWAMIJI.