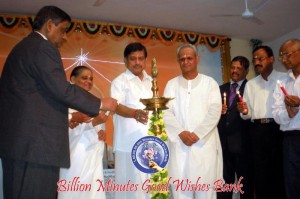 Justice K Sreedhar Rao, Judge Karnataka High Court,Circute Bench, Gulbarga – Inaugurated Good Wishes Bank.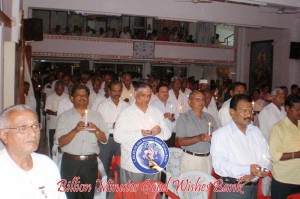 Justice Belliappa, Justice Pintoo, Justice Prasad, the Judges, Karnataka High Court Peetha, Gulbarga. and
Dr. Sudhakar MD Govt. Milk Dairy,Dr. D B Naik, Registrar, Gulbarga University Gulbarga were the Guests.
B K Vijaya behn gave the Details of the Bank and the Jyoti meditation
B K Prem Bhai Narrated the Services of Vishwavidyalay.