Residents of Ghatkopar got together on evening of 8th April 2017 with the aim of donating vibrations of peace to all residents of Ghatkopar. This unique initiative titled " My Ghatkopar Peaceful Ghatkopar"  launched by Ghatkopar Sub-Zone of Brahma Kumaris saw around 500 residents assemble around "Selfie Point" Ghatkopar (east ) and meditate in silence for an hour. Ancient Indian method of Raj Yoga Meditation was used with the sole aim of releasing vibrations of peace to all.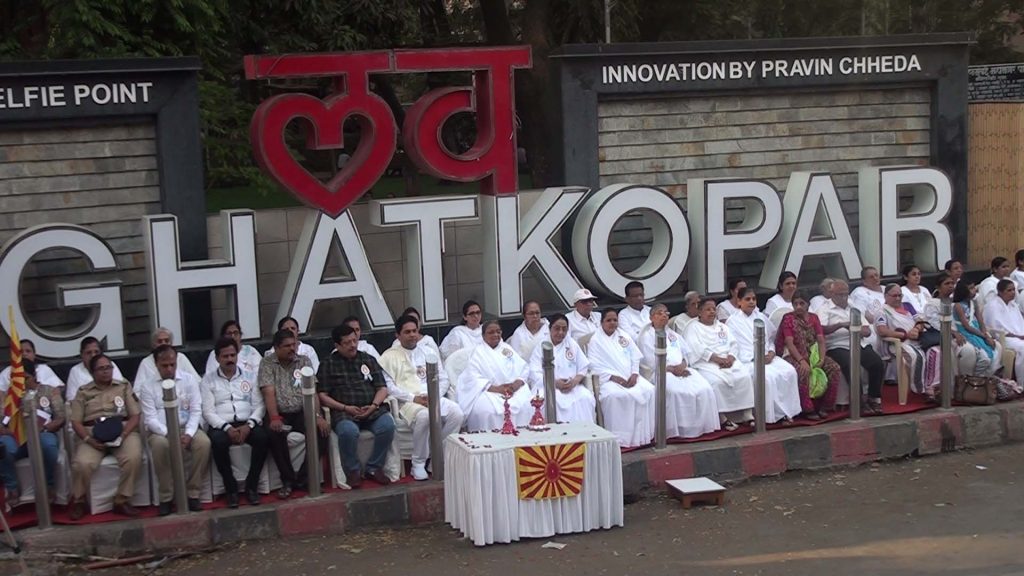 Prominent people like Director of Ghatkopar Sub-Zone of Brahma Kumaris – Rajyogini Nalini Didiji, Instrumental Soul – Brother Nikunj Bhaiji , Senior Police Officer of Pant Nagar Police Station – Rohini Kale, Prominent Citizen Of Ghatkopar – Mr. Pravin Cheddha ,  Film Producer & Builder Mr Gurunath Mithbaukar offered their good wishes by lighting candles on the occasion. While speaking on the occasion Rajyogini Nalini Didiji said – " Charity begins at home. If there has to be a peaceful world, it should first begin with me being peaceful. That me is the soul."  She encouraged all citizens to observe a few minutes of silence in daily life, which is a good way to being peaceful. Brother Rajyogi Nikunj Bhaiji speaking on the occasion said " Brahma Kumaris will be hosting a series of events like this at various places in Ghatkopar under aegis " My Ghatkopar Peaceful Ghatkopar ". He encouraged all citizens to come and participate in "My  Ghatkopar Peaceful Ghatkopar" project.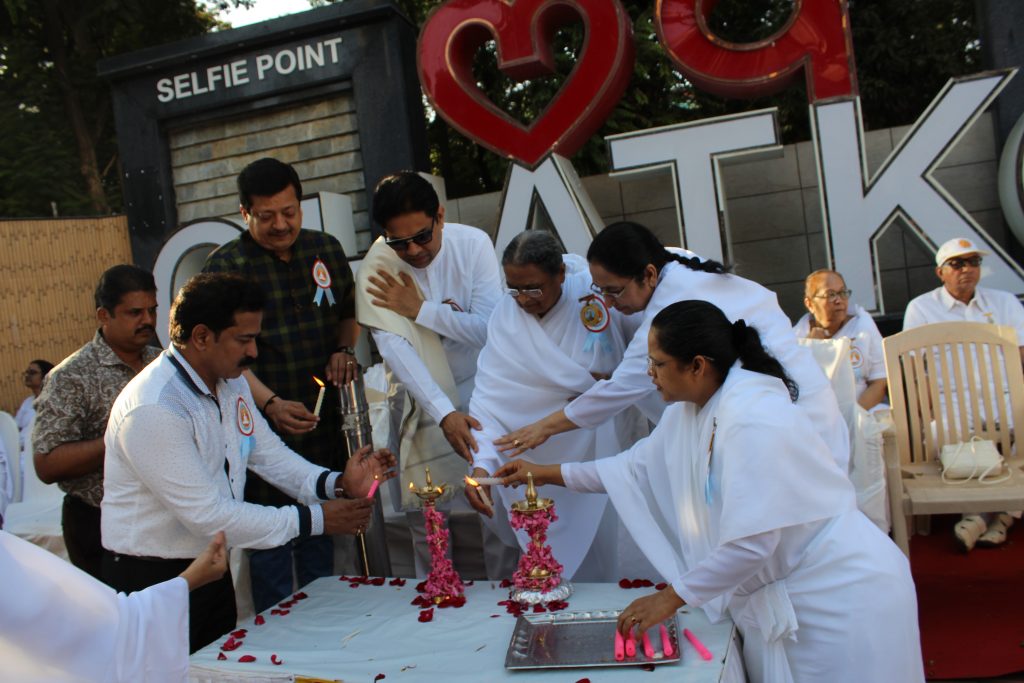 Mr Pravin Cheddha while commending the participants and Brahma Kumaris said –  "This is indeed an happy occasion to come together and  spread message of Love for all." The event ended with many citizens from different walks of life sitting in silence for a few moments and thereby donating vibrations of peace to Ghatkopar and indeed the world at large.