Diabetes Control & Management Retreat, 26th to 29th May, 2008, at
Brahmakumaris Om Shanti Retreat Centre, Gurgaon.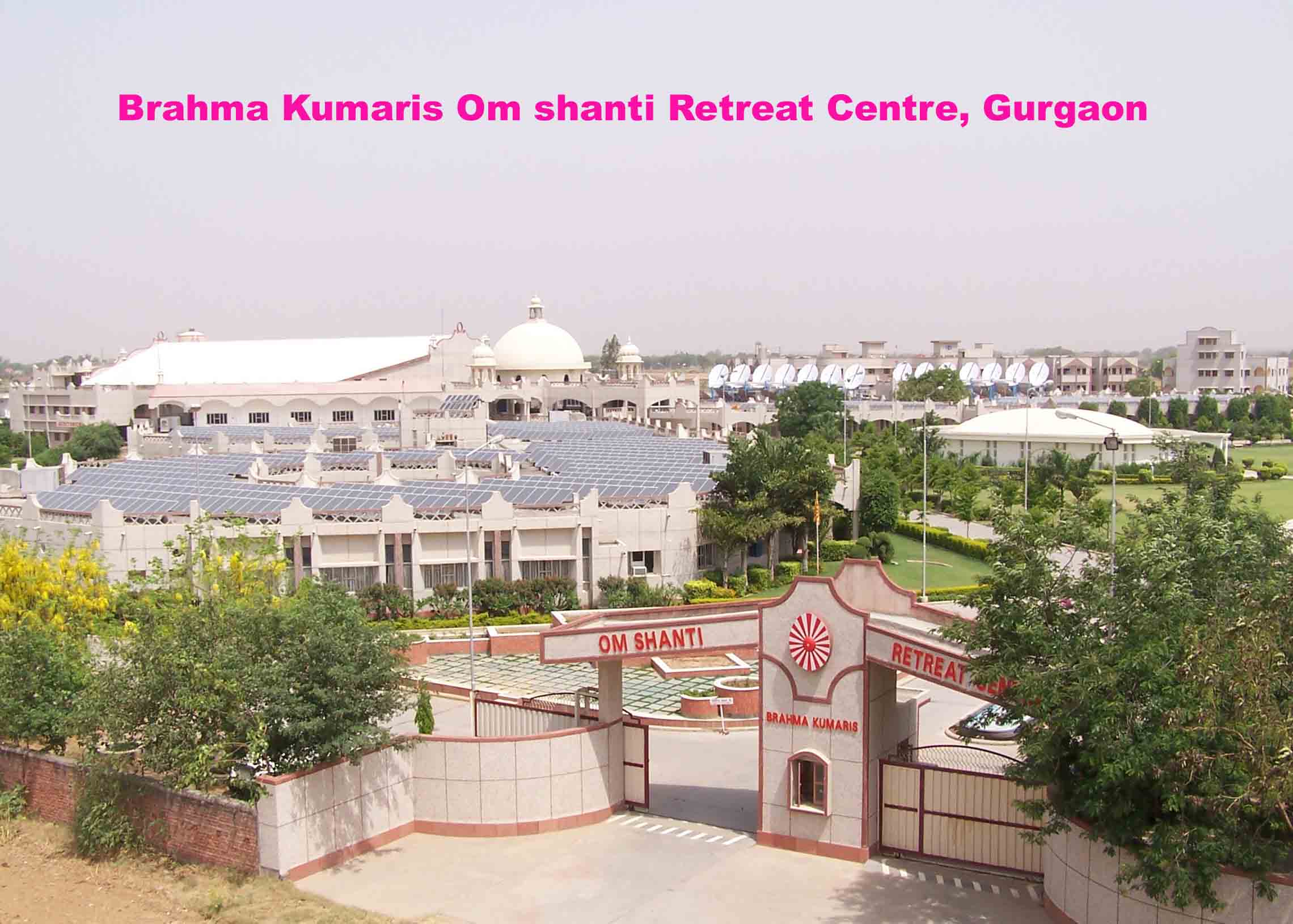 Prajapita Brahma Kumaris Ishwariya Vishwa Vidyalaya (Estd. 1936) is an international organisation with Hqs. in Mt. Abu and a worldwide network of over 7000 branches in 96 countries. It is NGO of United Nations with consultative status in ECOSOC & UNICEF.
2. The Om Shanti Retreat Centre was inaugurated by H.E. Dr. APJ Abdul Kalam, President of India on 19th April, 2003. It aims at developing a holistic personality of individuals by empowering them to inculcate higher order values of life which helps them lead a stress-free life as well as providing them training in Rajyoga Meditation. This naturally improves the functioning of institutions in which they work. The ORC is a recognised Regional Resource Centre of Union HRD Ministry for Education in Human Values.
3. Diabetes a disease of modern life style has caught on to almost 12-15% of adults in urban areas. In another twenty years the figure will be 25-30%. It is a silent killer because except for rise in blood sugar no other symptom is felt in more than 50% of the patients. Yet it damages all the bodily organs and has a hazardous effect on practically all the 75000 billion cells of our body.
4. In order to create more awareness regarding the control and management of diabetes a three day retreat is being organised at ORC. Exercise, diet and mind management which are very valuable tools in living positively with diabetes will not only be explained but also practiced during this retreat.
5. Participants will be served the right kind of healthy food, will perform light exercises and practice a Meditation technique developed by a special team of doctors of the Medical Wing of the Rajyoga Education and Research Foundation.  As a result of which the blood sugar of most of the participants will come under control during the retreat itself.
6. During the last retreat, the blood sugar of 72% of the patients came under control. Their fasting blood insulin levels were also measured. There was an average 38% reduction in blood insulin level. This implies that (a) they need less insulin to control blood sugar (b) receptors had become more sensitive to insulin (c) the binding capacity of insulin on cellular level had increased and (d) Beta cells of pancreas had to work less for controlling blood sugar.
7.  We take this opportunity to extend a warm invitation to your self / esteemed organisation. Kindly consider deputing your officers for whom this retreat would be beneficial. The participants would have to register on Monday 26th May by 5.30 p.m. and will be required to stay at the retreat center from 26th to 29th May. The retreat will finish on Thursday 29th  May.
9. It is recommended that the participant attending the retreat should have one family member accompanying them, who will understand the various dimensions of the management and support them in following them later on.
10. Participants who wish to attend are requested to fill the attached registration form and email it to us latest by 15th May 2008. Since numbers of seats are limited. After receiving the registration form we will send a letter of consent for participation. Please email the registration form to [email protected] or fax 0124 2379734. In case you need any more information, please feel free to call us.
All the participants are requested to carry their required medication.