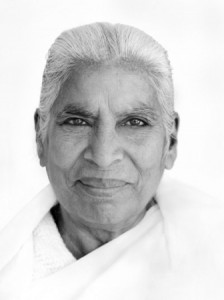 DEMISE OF DADI MANOHAR INDRA JI . BRAHMAKUMARIS .
Rajyogini Dadi Manohar Indra, Founder Member of Brahma Kumaris institution, Director of its Rajyoga Camps and of its Academy for a Better World left her mortal body at institution's Global hospital, Mount Abu, Rajasthan yesterday after a brief period of indisposition. She was 85 years old. The last rites and cremation will take place tomorrow morning.
Born to an affluent and religious Sindhi family, she at her tender age of 12 joined the institution during its formative year in 1936. Her deep love and dedication for the practice and promotion of India's universal spiritual wisdom, eternal values, rajyoga meditation, moral disciplines, simple & satwick lifestyle and selfless services catapulted her to the centre stage to become the fore-runner and vanguard of the Brahma Kumaris Spiritual Movement.
In early 1950s, she became instrumental in founding the first ever service centre of the institution in Delhi and in the world. Since then she was constantly on her toes traversing the length and breadth of Punjab, Haryana and many other parts of India establishing and sustaining new rajyoga centers.
In 1970s, she rose to become institution's whole time Director of Rajyoga Meditation Camps in Mount Abu. While in 1980s, she traveled extensively and rendered spiritual services in several South East Asian countries, in 1990s, she toured widely in Africa, USA, the Caribeans, UK and other European countries spreading and strengthening institution's socio-spiritual and educational services and transforming life every where.
Dadiji is always endeared and will be cherished fondly by lakhs of people who have come in contact with her world wide, for her loving nature and virtues of humility, honesty, simplicity, fearlessness, fellow feeling, large heartedness, caring, sharing and compassionate character and service with a smile.
Om Shanti .
In Service Of Humanity
Rajyogi Brahmakumar Nikunj ji
Brahmakumaris
Media & Public Relations Services
+919323900108 , +919987410009 .